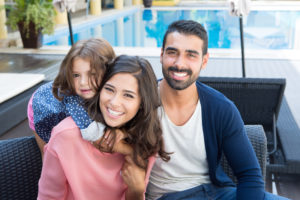 If you and your family are covered by a dental insurance plan, the clock is winding down on your 2017 benefits! Most plans are run on a calendar basis, and when the clock strikes 12 on New Year's Eve, any unused funds will expire. Don't let that happen to you! Your dentist in Cocoa Beach knows dental insurance is a significant cost for many families. Keep reading to find out how we can help you rescue your benefits today.
Dental Benefits Don't Roll Over
Dental insurance is a wonderful resource for your family's budget. It makes preventive services and necessary restorative treatments free or greatly reduced — and people who have it are more likely to enjoy a healthy, complete smile that lasts a lifetime.
But, the thing about dental insurance plans is that they do not roll over from year to year. You may be eligible for anywhere from $1,000 to $1,500 worth of care per year, and any unused benefits that you could use for a checkup and cleaning, gum disease treatment, or anything else you need will be forfeited on January 1.
At Nawrocki Dental, we are an in-network provider with Delta Dental. We also file all PPO claims on your behalf. Take a few moments to read our new patient information.
HSA and FSA Funds Are At-Risk, Too
It's not just dental insurance that expires with the start of the New Year. People who have a health savings account (HSA) or flexible spending account (FSA) often have money leftover from year to year. While it may be possible to rollover a portion of these funds to the next calendar year, you will likely have to forfeit the majority of your or your employer's contributions.
There's Still Time — But Act Fast!
But the good news in all of this is that there's still time to rescue your remaining funds! Knowledge is power, and we can help you get the information you need to know to make the most out of your plan at the end of the year.
Some of the advice we may provide for maximizing on dental insurance in Cocoa Beach includes:
Getting a checkup and cleaning with X-rays if you have not had two preventive visits this year.

Completing any unfinished treatment plans.

Getting started on necessary restorative work.

Taking care of one of 2018's checkups and cleanings to save these funds for when you may need them more next year.

Using FSA or HSA funds to invest in or replace a mouth guard or orthodontic appliance.
Most dental offices fill up during November and December, and the same is true at Nawrocki Dental. Call today to get convenient scheduling and to ensure you have plenty of time to complete any treatment plans that require several appointments.
About the Author
Dr. Gary C. Nawrocki is a general dentist providing superior care for smiles in and around Cocoa Beach. To get started maximizing on your dental insurance benefits before 2018 arrives, you are invited to contact Nawrocki Dental at 321-783-7514.