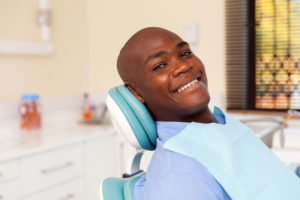 Visiting the dentist is like exercise or paying the bills on time: even though you probably don't love it, you know it's necessary for your health and sanity. Unfortunately, many people skip regular visits to the dentist simply because they are afraid.
Maybe it's been awhile since your last visit to the dentist and you dread the news you will receive, or maybe you just can't stand the thought of opening wide. Dr. Gary C. Nawrocki, your sedation dentist in Cocoa Beach, understands — and he is ready to help you overcome that fear. Keep reading to learn how.
Prevention Is Crucial
It is generally easier to keep a problem from happening than it is to fix one after the fact — that's why helmets and knee pads were created. Preventive dental care is just the same. Most patients should visit the dentist every six months for a checkup and cleaning, even when it doesn't seem like anything is necessarily "wrong." Attending these visits will help you avoid the need for costly, complex restorative care for tooth decay or missing teeth.
During a preventive checkup and cleaning, your dental hygienist will remove all plaque and tartar from the surface of your teeth and around the gums. Your periodontal (gum) health will also be monitored to help catch early signs of gum disease. If any areas of tooth decay or other oral health problems are noticed during the exam, catching them ASAP will help to ensure you receive the most comfortable, conservative care possible.
How Sedation Dentistry Helps
Maybe you know that routine visits to the dentist are important for your oral and overall health, but if you're like many people, you still find it difficult to motivate yourself to schedule regular appointments. If so, that's because you have not visited the sedation dentist that Cocoa Beach loves. Sedation dentistry from Dr. Nawrocki can help you relax in the dental chair at long last — you can choose from nitrous oxide or oral conscious sedation, depending on your needs.
Nitrous oxide is a gas that you breathe in throughout the treatment. Best for minor procedures, "laughing gas" takes over quickly and produces a light sedative effect. You will feel a little tingly and maybe even happy to be at the dentist's office. Our jokes are always a little funnier, too.

Oral conscious sedation is better for moderate procedures or for longer treatments that will be completed in a single visit. You take a pill about an hour before your procedure and its effects have taken over by the time you are settling into the dental chair.
Think you're cut out for sedation dentistry? Don't wait to get in touch with our office! We can't wait to help you relax at long last.
About Your Sedation Dentist
Dr. Gary C. Nawrocki is a general dentist offering a range of services to patients of all ages. To learn more about how sedation dentistry can help you overcome your fear of dental care for the good of your oral and overall health, please do not wait to get in touch with your dentist in Cocoa Beach at 321-783-7514.