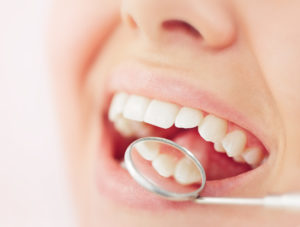 Are you avoiding getting those fillings your dentist said you needed at your last checkup? Maybe it's hard to find time in your schedule, or maybe it seems silly to get fillings when your teeth don't hurt. Nonetheless, you shouldn't put off your treatment any longer than you have to. Not only will these simple restorations prevent painful complications in the future, but they can end up saving you money as well! Read on to find out why you should get all the fillings you need before the year ends.
Fillings Protect Your Smile from Serious Oral Health Issues
If your cavities aren't causing you any discomfort, you may be wondering what happens if you don't get fillings. While a few cavities may not seem like a pressing issue if you can't see or feel them, leaving them untreated allows the decay to worsen and spread. Eventually, this can cause a dental abscess or tooth infection, which can permanently damage your teeth and jawbone. In severe cases, the dangerous bacteria may even spread to the rest of your body.
Thankfully, fillings can quickly and easily stop decay in its tracks. Your dentist will remove all the bacteria and replace the damaged tissue with a composite resin. Not only does this strengthen the tooth, but it protects the sensitive inner layers from infection.
Fillings Can Prevent the Need for Expensive Dental Treatments
Not only are the problems that come with untreated tooth decay painful, but they're also usually somewhat expensive. Depending on the extent of the damage, you may need a root canal or tooth extraction to correct an untreated cavity. Most dental insurance companies label these treatments as major procedures, and as such, typically only cover about half the cost. On the other hand, fillings are almost always considered as a basic treatment, which are usually covered at 80%. In the end, experts estimate that for every dollar spent on preventive treatments and fillings, more than $50 can be saved in future treatments and repairs.
Get a Cavity-Free Smile Before the Year Ends
Just like with any other dental treatment, you should try to get all the fillings you need before the year ends. By now, it's likely that you've already met your deductible, which means your insurance company will pay for your dental treatments up until your annual maximum. However, when your policy renews at the start of the next year, your deductible will reset and any unused dental benefits will expire. Before that happens, schedule your appointment and have your cavities treated. You'll pay less for your fillings now than if you wait until next year, and far less than if you wait until the problem worsens!
Modern dental fillings are more lifelike, longer-lasting, and easier to place than ever, so there's no need to put off treating your tooth decay. Getting a cavity-free smile by next year will benefit both your oral health and your wallet!
About the Practice
Dr. Gary Nawrocki has been providing exceptional dental care for the smiles of Cocoa Beach and the surrounding communities for 35 years. He and his team focus on helping their patients keep their smiles strong and healthy with a wide range of preventive care and early treatments like fillings. They are happy to help their patients maximize their benefits and minimize their out-of-pocket expenses, so don't hesitate to contact them if you have questions about your dental insurance. They can be reached via their website or at (321) 783-7514.