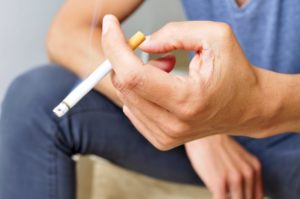 When you think about what makes a smile healthy, you probably think about teeth that are free of cavities and gums that do not have periodontal disease. But there's one dental health problem that very few people think about – oral cancer. This type of cancer can form in any part of the mouth, like your tongue, lips, gums, cheeks, or the roof or floor of your mouth. More than 30,000 cases of oral cancer are diagnosed every year, and several thousand of those patients do not live more than five years after their diagnosis. To keep your mouth healthy, it's important to recognize the signs of oral cancer in Cocoa Beach and learn how you can reduce your risk.
Factors That Increase Your Risk of Oral Cancer
Scientists aren't entirely clear on the exact causes of oral cancer, but they have discovered that certain factors increase your risk. Here are some of the most common factors:
Tobacco use – It doesn't matter whether you smoke or chew it; about 90% of people with oral cancer are tobacco users.
Heavy alcohol consumption – People who drink excessively are more likely to be diagnosed with oral cancer, especially if they're also smokers.
Sun exposure – Too much sun on the lips can increase the risk of cancer.
Human Papillomavirus (HPV) – Oral cancer that is linked to HPV is usually found on the base of the tongue or at the back of the throat.
Being older than 45 – People of any age can develop oral cancer, but the risk greatly increases after a person turns 45.
Signs of Oral Cancer
The symptoms of oral cancer can vary from person to person, but some are more common than others. Call your dentist immediately if you notice any of the following:
Sores in the mouth that won't heal
White or red patches in the mouth
Difficulty chewing or swallowing
A persistent feeling that something is stuck in the throat
Swelling in the neck
Unexplained, dramatic weight loss
Constant bad breath or bad taste in the mouth
Difficulty moving the tongue or jaw
How You Can Reduce Your Risk of Oral Cancer
The good news is that mouth cancers are fairly preventable. Some of the ways that you can avoid oral cancer include:
Quit tobacco
Cut back on alcohol consumption
Brush and floss daily
Eat a balanced diet
Limit sun exposure
Use an SPF lip balm when you must spend time outside
If you wear dentures, remove them at night and clean them every day
See your dentist at least twice a year
Oral cancer in Cocoa Beach can be fatal, but by taking the proper precautions, you can minimize your risk. Remember to visit your dentist regularly so that they can identify signs of oral cancer and get you treated as soon as possible.
About the Author
Dr. Gary C. Nawrocki is proud to provide his community of Cocoa Beach, FL with high-quality, personalized, comprehensive dental care. He is dedicated to improving his clinical skills with continuing education courses. He performs an oral cancer screening at every dental checkup. If you need to schedule your next checkup, visit Nawrocki Dental's website or call 321-783-7514.