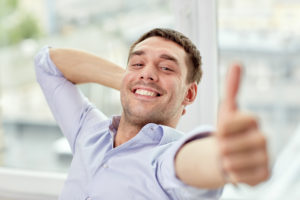 If you are missing or on the brink of losing some or all of your teeth, you need to find the sturdiest replacement option available to you — and fast. Missing teeth that are not replaced can cause difficulty eating, speaking, and can really do damage to your self-confidence. No one wants to feel like covering their mouth every time they speak or smile. Fortunately, there are a number of methods available for restoring your teeth — and two that rise to the top are dental implants and dentures in Cocoa Beach. Keep reading to get the lowdown on the differences between each, and which may be best for you.
Missing Teeth but in Great Oral Health?
A dental implant is a titanium post that can take the place of a missing tooth's root. Implants are placed surgically beneath the gum line, where they gradually fuse together with the jaw. In cases of more significant tooth loss, several dental implants can retain a partial or complete denture with impressive security. Dental implants in Cocoa Beach are typically reserved for patients who are in generally good oral and overall health, as they are placed surgically and require plenty of healthy bone structure to successfully anchor. Patients who smoke, are significantly older, or who have health conditions affecting the immune system are at a higher risk of dental implant failure.
Need a Non-Invasive Replacement Option Quick?
A traditional denture rests on the gums and is held in place either using natural suction or with the help of brackets affixed to the natural teeth. This option is typically the most affordable and completed the fastest. Older patients who may not want to undergo surgery for tooth replacement and need replacement teeth quickly may be best served by a partial or complete denture.
Key Differences between Dentures and Dental Implants
Some of the most key differences between these two tooth replacement options include:
Dental implants are placed surgically, but dentures are created from a mold of your mouth

Dentures can be completed in less than a month, while dental implants take several months

Dentures are far more affordable than dental implants

Dental implants often look more natural, as they are supported by a prosthetic root

Dental implants last much longer than a traditional denture

Oral and overall health stay stronger with dental implants
Don't Delay Your Tooth Replacement!
No matter which option you think may be best for you, the important thing is that you find a solution ASAP. Missing teeth contribute to a number of issues with oral health and overall well-being. Schedule a consultation with a restorative dentist this month to discuss your options in tooth replacement.
Meet the Practice
The team at Nawrocki Dental offers high-quality restorative and cosmetic dentistry services from their well-equipped dental practice. To learn more about dentures vs. dental implants and which one may be right for you, you are invited to contact your dentist in Cocoa Beach by calling 321-783-7514 today.