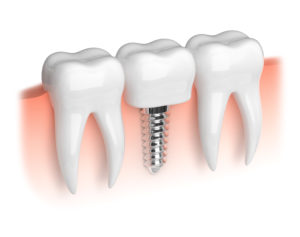 Dental implants are known for having an incredibly high success rate. This is because your dentist in Cocoa Beach takes all the necessary precautions to ensure your dental implants properly integrate with your jawbone. However, it is still possible for them to fail for a few reasons. Sometimes there just isn't enough bone for the implant to attach to, but other times it's because of the patient's poor oral hygiene.
If you aren't aware of the harm that smoking puts on your teeth and gums, then you'll definitely want to keep reading if you intend to get dental implants. There is significant evidence that shows smoking dramatically increase your chances of dental implant failure.
The Research on Smoking and Dental Implants
According to a study coming from the University of Murcia in Spain, patients who received dental implants were far more likely to experience implant failure when using tobacco products during the healing process. Out of 66 patients with 165 dental implants, 33 smoked cigarettes while the rest did not. The researchers conducting the study observed and regularly checked on these subjects for five years.
In conclusion, non-smokers experienced a failure rate of 1.4 percent, while smokers saw a rate of 15.8 percent. Therefore, patients who smoked were 15 times more likely to experience implant failure.
Other Causes of Dental Implant Failure
Clearly smoking and using tobacco products makes a difference in your success rate for dental implants in Cocoa Beach. However, it's not the only way that dental implants can fail. Just like natural teeth, it's imperative that you practice regular oral hygiene at home as well. By brushing twice a day, you'll remove bacteria from the gums surrounding your dental implant, reducing your chances of infection. You'll also remove food that easily gets impacted around the implant.
If you grind or clench your teeth, dental implants can experience additional pressure and fail as well. Your dentist in Cocoa Beach can fabricate a nightguard to protect your investment.
How to Care for Your Dental Implants in Cocoa Beach
Besides brushing twice a day, there are many ways to make sure your dental implant lasts for life. Keep these tips in mind and you won't hear the words "dental implant failure" come out of your dentist's mouth.
Quit Smoking – Discontinue use of all tobacco products if you plan on getting dental implants or currently have them. This means cigarettes, cigars, chewing tobacco, hookah, and everything in between. Smoking will only weaken your bone structure that's essential to keeping it in place.
Avoid chewing hard foods – Technically these are a bigger danger to the crown resting on top of your implant, but it's still worth mentioning to avoid additional treatment costs.
Start Flossing – Flossing can remove 40% more plaque and bacteria from the sides of your teeth and hard-to-reach areas of your implant.
Regular Dentist Visits – Visit your dentist every six months to ensure the implant is healing properly and that other teeth aren't spreading bacteria to it.
Not sure if dental implants are right for you? Schedule a consultation with your dentist in Cocoa Beach today to learn more about the process!
About the Author
Dr. Gary C. Nawrocki earned his Doctor of Dental Surgery degree from the University of Florida. He also has a Mastership with the Academy of General Dentistry and a Diplomate status with the International Congress of Oral Implantologists. To learn more about his dental implant treatments and practice, contact him at (321) 783-7514 or visit his website.