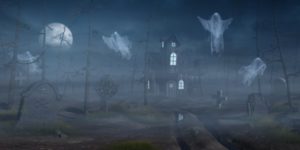 You know those grim statistics you see on the evening news that make you shudder? Imagine if you were actually part of those disturbing figures…
There are some stats about oral health in America that will make you do a double-take because they are so troubling. If there is any good news, it's that you have every opportunity to ensure you and your family members do not end up struggling with your smiles to become another statistic.
Keep reading to learn about some of the struggles people are going through with their teeth and gums and how to avoid joining them.
Fearsome Figures on the Dental Health of Americans
25% of adults have lost all their teeth
26% of adults have untreated cavities
Over 47% of adults have some form of periodontal disease
Only 65% of adults have visited their dentist in the past year
13% of children have untreated cavities
Over 17% of children haven't visited their dentist in the past year
About 45 million adults don't have dental insurance coverage
Cost is the main reason adults with an oral health issue don't go to the dentist
How Do I Prevent Problems with My Teeth and Gums?
It's a no-brainer that you don't want to face any of the struggles mentioned in the previous section, right? And if you already are, at least by reading this blog post it shows that you care enough to try to make a positive change. Here are some preventive measures you can take for your oral health:
Brush your teeth at least twice each day and especially in the morning and at night.
Use a soft-bristled toothbrush and fluoride-rich toothpaste.
Don't brush for longer than two minutes in a session or apply too much pressure.
Rinse with mouthwash daily. Also, rinse your mouth with water after each meal.
Floss daily, whether you want to do it before or after brushing.
Try to eat a balanced diet. Important nutrients for teeth include magnesium, vitamin D, phosphorous, fluoride, and calcium.
Avoid dark or sticky foods. Some items to avoid or at least minimize include toffee, red sauces, pastries, dried fruits, and cakes. They promote bacteria growth and/or stain teeth.
Eating meat is good for your teeth due to the magnesium and phosphorous content. If you don't eat meat, seek supplements for these nutrients.
Steer clear of drinking soda. The acid is harmful to your enamel, plus dark colas can stain teeth.
Don't smoke since it can lead to halitosis and stain your teeth.
There's one more tip, and it's an essential one – make sure to visit your dentist twice each year for a cleaning and exam. They can help ensure that you and your family remain healthy now and in the future as shining oral health examples.
About the Author
Dr. Gary Nawrocki earned his dental doctorate from the University of Florida and he's completed thousands of hours of continuing education over the years to stay current on the ever-evolving landscape of dental technology. He is proud to have a Mastership with the Academy of General Dentistry. Dr. Nawrocki understands the struggles many Americans have with their oral health, and he is working hard to change that one patient at a time. When you and your family visit him for an exam and cleaning, you can expect to receive digital X-rays, a screening for oral cancer and periodontal disease, every tooth surface will be carefully inspected, and existing restorative work will be reviewed to determine its effectiveness. To schedule an appointment, visit his website or call (321) 783-7514.