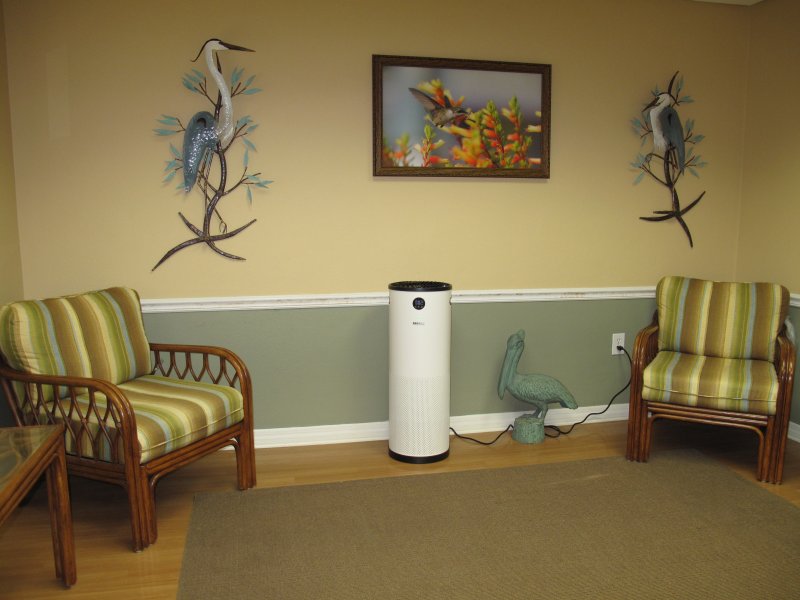 Dental offices have always been considered a safe and healthy place to visit. But now with COVID-19 sweeping the globe, your dentist in Cocoa Beach is taking additional steps to ensure visitors avoid contracting dangerous bacteria, viruses, and other pathogens that can cause illness. How are they doing this? Apart from wearing personal protective equipment and increasing time spent on disinfecting and sanitizing, they're also installing air purifiers to ensure fresh, clean air is pushed throughout the office. Find out what makes this piece of equipment necessary and how it's keeping you safe during your appointment.
Ways Your Dentist is Better Protecting You
In the past, people who did not visit the dentist often used the excuse of time, money, or fear of pain/needles. With COVID-19 remaining a threat, some people are adding it to the list of reasons not to return to the dentist's office right now.
In recent months, dental offices throughout the country have implemented new health and safety guidelines set forth by the Centers for Disease Control and Prevention (CDC), the Occupational Safety and Hazard Administration (OSHA), and the American Dental Association (ADA). These protocols are designed to keep staff and patients better protected from the possible transmission of harmful bacteria and viruses like COVID-19.
If you're wondering what your dentist is doing to keep their office clean and free of dangerous pathogens, here are just a few of the many examples you will find when arriving for your next visit:
Installed Jade Air Purifiers
Because aerosols can enter into the atmosphere when performing a simple dental checkup and cleaning, any bacteria, viruses, chemicals, or harmful pathogens are removed and killed using these specialized air purifiers. Installed in each room of the office, you can expect to breathe revitalized, fresher air during your visit.
Increased Social Distancing Measures
From clear barriers between you and staff, to the removal of reading materials and play areas, requiring you to wait in your vehicle until your appointment time, your dentist is making sure minimal contact occurs between you and other individuals.
Required Personal Protective Equipment (PPE)
Your dentist, hygienist, assistants, and even front desk staff will be wearing some form of PPE to avoid contracting or transmitting any bacteria that could be harmful to you or others. These include face masks, gloves, protective eyewear, disposable gowns or lab coats, and face shields.
Necessary Advanced Chairside Suction
The same aerosols that can enter into the environment will be minimized thanks to your dentist's commitment to providing advanced chairside suction. This method of high-speed evacuation will help to reduce contamination and improve air quality for everyone in the office.
If you are concerned about your upcoming appointment, make sure to reach out to a member of your dental team to inquire about the implemented protocols currently in place. It may also be helpful to ask about things you can do at home to protect yourself and others while working to maintain better oral health.
About the Author
Like other dentists throughout the United States, Dr. Gary Nawrocki and his team of professionals are taking every precaution to ensure the health and safety of both staff and patients. From increasing sanitation efforts to installing air purifiers in every room of his dental office, he is working to better protect everyone, including himself. As COVID-19 remains a threat, these additional pieces of equipment help to filter out harmful pathogens, allowing visitors and team members to breathe cleaner air and remain protected from the potential transmission of bacteria and viruses. If you are preparing for an upcoming appointment and would like to know more about the additional safety precautions, contact us at (321) 783-7514.