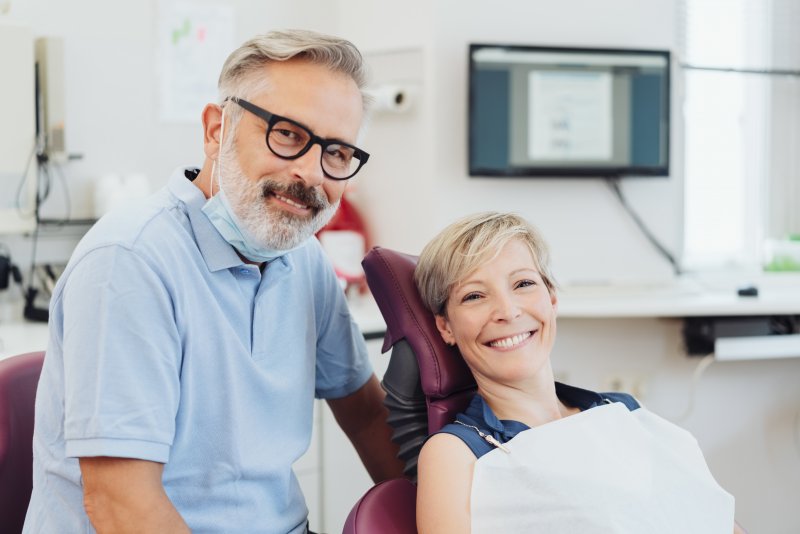 It should come as no surprise that what you eat can either positively or negatively impact your oral health as well as your overall well-being. The mouth and body are closely interconnected, so if what you consume contains a lot of sugar, you can expect decay to develop on your teeth and problems to occur elsewhere that can lead to serious health conditions. If you're like millions of other people who have established resolutions for 2020, you probably want to lose some weight. Why focus on just your waistline when you can improve all aspects of your health? To help you get started, check out these 3 food items that will make a big difference in keeping your teeth and body happy and healthy.
Cheddar, Brie, Provolone: The Benefits of Cheese
It's astounding how many different types of cheese are available at your local grocery store. This delicious and hearty food can be eaten alone or added to a variety of meals to enhance the flavor and have you asking for more. One of its greatest benefits is its ability to reduce the risk of tooth decay. Eating cheese raises pH levels in your mouth, thus, decreasing the possibility of decay and increasing saliva production – another effective strategy to eliminate food particles and harmful bacteria.
It is also rich in calcium and protein – two nutrients that are important for the body and strengthening tooth enamel.
Probiotics and Your Health: The Goodness of Yogurt
Yogurt offers many of the same benefits as cheese in that it is high in calcium and protein, but it also contains probiotics that not only help keep your digestive system regulated, but it can be beneficial at preventing gum disease. The good bacteria found in yogurt works to push out the bad bacteria that causes periodontal disease, making it less likely for you to develop gum pockets and ultimately bleeding, inflamed, and red gums. While there is a multitude of flavors to choose from, your best bet is to opt for the plain kind, as it contains no sugar, which can cause tooth decay and cavities to develop.
Lettuce, Spinach, and Kale: The Lowdown on Leafy Greens
When starting a diet, the first foods you probably think of are lettuce or greens in general. Everything from iceberg, spinach, kale, and even arugula seems to be incorporated into every possible meal. The reason is that they're rich in calcium, low in calories, and full of beneficial minerals and vitamins. Not only will your waistband shrink, but your tooth enamel will strengthen. For women who are pregnant, leafy greens contain folic acid, which is great for a baby's development and helps to treat gum disease, a common problem many women develop during pregnancy.
It's a new year, so go ahead and get started on working toward a healthier you! By incorporating these foods into your diet, you'll notice positive results in your waistband and your smile.
About the Author
Dr. Gary Nawrocki earned his Doctorate in Dentistry from the University of Florida in 1980. He has since completed advanced dental studies at the Pankey Institute, the Seattle Institute, and the Spear Educational Institute. He has also studied cosmetic dentistry at Louisiana State's Dental School and advanced aesthetics with the Rosenthal Institute of New York. Dedicating his practice to cosmetic and reconstructive dentistry, he and his team at Nawrocki Dental are devoted to providing excellence, esthetics, and superior service to his patients. To learn more about our dentist and services, contact us at (321) 783-7514.