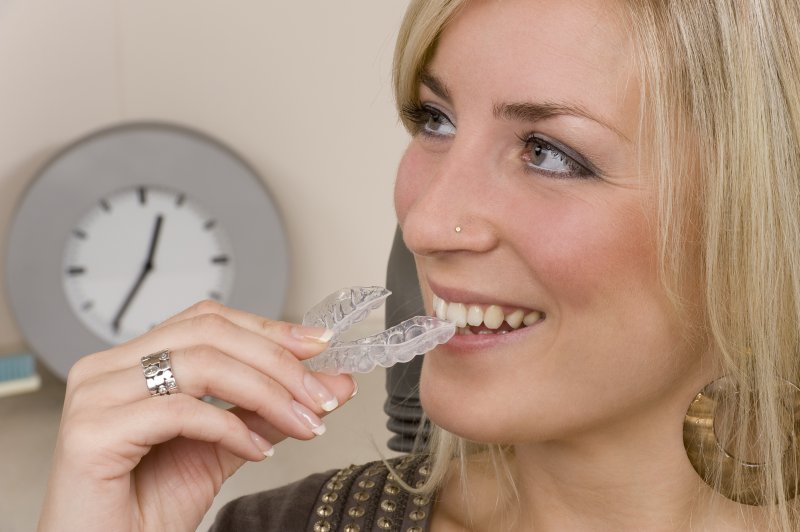 If you've noticed that your teeth have become more crooked over the years, it could be a much more serious problem than you think. Overcrowded teeth don't just change the appearance of your smile; they can also make you more vulnerable to gum disease and other oral health issues. Read on to learn why straightening your pearly whites with Invisalign helps protect more than just your image.
What Causes Overcrowded Teeth?
Teeth become crowded whenever there's not enough room in the jaw for them to fit. Sometimes this is a genetic issue; a child might have inherited large tooth size from one parent and a small jaw size from the other. Wisdom teeth are another common factor as they end up pushing the other teeth into each other while trying to make room for themselves. In other cases, there are outside factors that cause misalignment such as previous dental work or bad habits like sucking your thumb at an early age.
What Problems Can Overcrowded Teeth Cause?
In addition to the obvious aesthetic effects, overcrowded teeth can cause other issues, such as"
Gum Disease and Tooth Decay: Overlapping teeth are much more difficult to brush and floss effectively. Food particles and bacteria build up in the spaces you can't reach and can eventually lead to cavities and gum infections – not to mention bad breath!
Tooth Wear and Bite Stress: If your teeth don't line up properly, the uneven pressure could put unnecessary stress on them and may eventually cause fractures and cracking.
Improper Chewing: Sometimes misaligned teeth prevent you from chewing as thoroughly as you need to, which is bad for your digestive system.
Pain: A misaligned bite might cause you to involuntarily clench your teeth. Over time you could suffer from chronic stress headaches as well as pain in the neck and jaw.
How Can Invisalign Help?
Luckily, Invisalign can correct many instances of crowded teeth (although its effectiveness depends largely on the severity and complexity of the problem). This treatment uses a series of clear aligners that will gradually move your teeth into new positions; eventually you'll have a straighter, healthier smile that you'll be able to flash proudly to passersby.
Invisalign is usually offered as an alternative to braces. Not only are the aligners see-through (and thus far less noticeable than traditional orthodontics), but they're also removeable; that means you won't have to make any major changes to your diet or your oral hygiene routine.
If you're bothered by how your pearly whites line up and wish they could be corrected, talk to your cosmetic dentist as soon as possible; they can evaluate your oral health and decide whether Invisalign or a different kind of treatment would be best for your case.
About the Author
Dr. Gary C. Nawrocki is a past president of Florida Dental Alumni and is currently a member of the Florida Dental Association. At his general practice in Cocoa Beach, Nawrocki Dental, he's dedicated to cosmetic and reconstructive dentistry, using Invisalign, dental implants and other treatments to give his patient's healthier, more beautiful smiles. To schedule an appointment, visit his website or call (321) 783-7514.