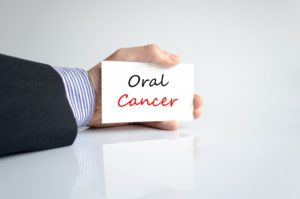 April is Oral Cancer Awareness Month, making it the perfect time for you to pause to reflect on how you can protect yourself from this devastating disease. Of course, making good choices every day, such as eating a balanced diet and avoiding tobacco, can play a big role in reducing your chances of becoming one of the tens of thousands of people who get diagnosed with oral cancer each year. You also need to visit your dentist for regularly to receive an oral cancer screening. Let's discuss how often you should do so and what you can expect during the screening process.
The Standard Recommendation
Experts have varying opinions on how often people should get screened for oral cancer. However, the standard recommendation is that all adults get screened at least once a year. If you are diligent about attending routine preventive appointments with your dentist, it's likely that you get screened twice a year because most dentists including a screening as part of a routine exam.
Even individuals who maintain a healthy lifestyle could develop oral cancer. If you trick yourself into thinking that you could never develop this disease, you may fail to be on the lookout for its signs and symptoms and thus give it an opportunity to grow and reach the point where it is an imminent threat to your life.
Some Individuals Need More Frequent Screenings
If you have certain risk factors for oral cancer, it may be wise of you get screened even more often than once or twice a year. Such risk factors include:
Tobacco use
Heavy alcohol consumption (especially when combined with tobacco use)
Human papilloma virus (HPV)
Prolonged sun exposure
A history of oral cancer
The Oral Cancer Screening Process
The oral cancer screening is quick, easy, and painless. Your dentist or hygienist will examine your lips, gums, tongue, throat, cheeks, and the roof of your mouth. They'll search for unusual lumps or swelling, loose teeth, and patches of red or white discolored tissue. They may also ask you questions to find out if you've been experiencing any potential symptoms of oral cancer, such as unexplained changes to your voice or a persistent sore throat. If your dentist determines that there is reason for concern, they'll help you arrange for further testing so you can find out for sure whether you have oral cancer.
Has it been more than a year since your last oral cancer screening? If so, visit your dentist as soon as possible to receive this quick and potentially lifesaving exam.
About the Author
Dr. Gary Nawrocki is an accomplished dentist with nearly 40 years of experience in his field. He strives to protect the dental health and overall well-being of all of his patients, which is why he includes an oral cancer screening as part of every checkup he performs. If it is time for your next screening, or you have any concerns about your oral health, contact our office today at 321-783-7514.