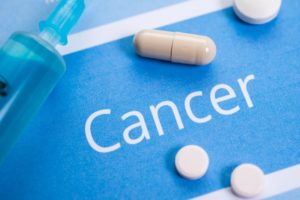 Did you know that oral cancer claims thousands of lives in the United States each year? It isn't the most common cancer, but it is among the deadliest — partially because many people do not get screened for it as frequently as they should. All too often, the cancer has a chance to spread to distant parts of the body and wreak havoc across multiple systems. What can you do to protect yourself from this devastating disease? It all begins with a simple screening from your dentist in Cocoa Beach.
Oral Cancer Screenings from Your Dentist
It's recommended that adults get screened for oral cancer at least once a year. The screening process is quick, painless, and noninvasive; many dentists include it as part of a routine dental exam. They perform a visual and tactile inspection of your mouth and the areas around it, checking for such things as:
Strange lumps or swelling
Unexplained bleeding
Patches of discoloration
Any areas with unexplained pain
If the screening catches any suspicious areas, your dentist will urge you to go to a physician for further testing so you can find out the exact nature of the problem.
Treating Oral Cancer
For folks who are diligent about regular dental visits, the chances of diagnosing oral cancer before it becomes life-threatening are pretty good. Still, if you find out that you have this disease, you may have to undergo:
Surgery
Chemotherapy
Radiation
Not everyone needs all of the above-listed treatments. For some people, a surgery to remove the cancer is all that is necessary to stop the disease in its tracks.
Preventing Oral Cancer
Anyone can fall victim to oral cancer. However, there are some lifestyle factors that can increase your risk of developing this illness. To protect your mouth and preserve your health, we recommend that you:
Avoid tobacco products. Smoking and chewing tobacco are a factor in the majority of oral cancer cases. The sooner you quit using such products, the better.
Don't consume large amounts of alcohol. Heavy alcohol consumption, especially when it's accompanied by tobacco use, is a major contributor to the development of oral cancer.
Use sun protection. Excessive sun exposure may lead to melanoma on your lips. It's a good idea to wear a lip balm with SPF and put on a sun hat if you spend a lot of time outdoors.
Use caution during physical intimacy. Some strains of HPV, the most common sexually transmitted disease, have been linked to oral cancer. Many people with HPV don't even realize that they have it.
April is Oral Cancer Awareness Month. It is the perfect time to get screened for this disease and make an extra effort to avoid activities that could cause you to become another one of its victims.
About the Dentist
Dr. Gary Nawrocki is your friendly dentist in Cocoa Beach. He encourages all of his patients to get regular screenings for oral cancer. If it has been a while since your last dental checkup, please contact our office at 321-783-7514.