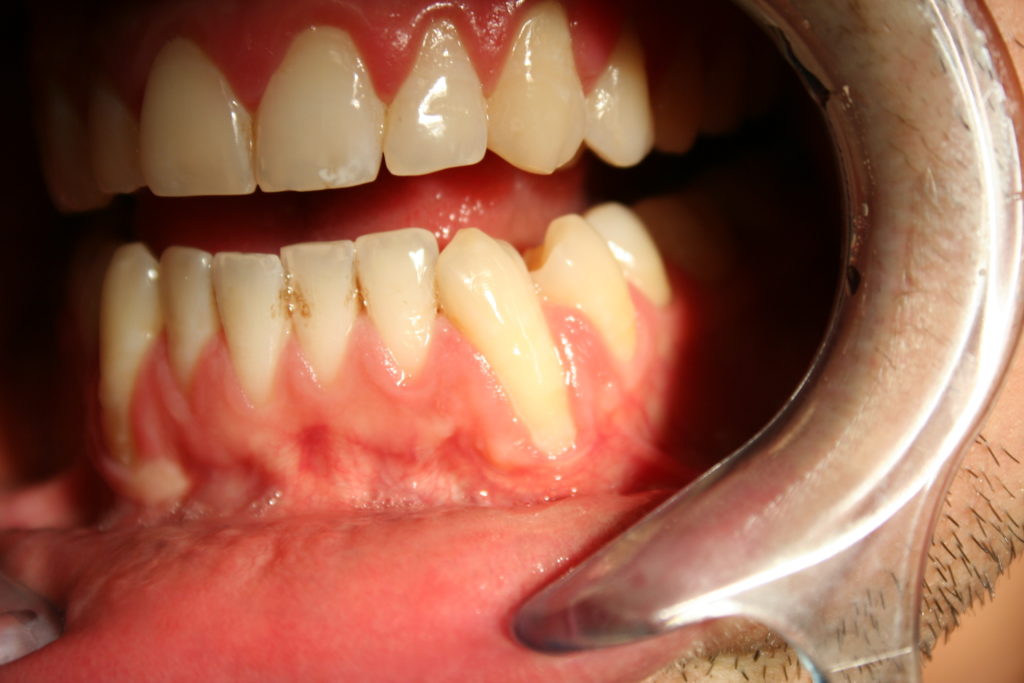 If you experience dental sensitivity, you might suspect that your teeth are the problem. But there's a real possibility that the cause of the issue could be your gums instead! Gum recession in Cocoa Beach is a very common condition that can lead to sensitivity and other serious issues. And, since your gums protect your teeth, it makes sense that gum problems can put your teeth at risk for various problems. Keep reading to learn more about the causes of receding gums and how you can either treat it or prevent it altogether!
What Causes Gum Recession?
It's helpful to start by explaining a bit of tooth anatomy. A tooth has two main parts: the root and the crown. The crown is covered with enamel, a very hard, tough substance that protects the inner nerve of the tooth.
The roots, however, are not protected by enamel because they're normally covered by gum tissue. Unless the gums begin to recede, which then exposes the unprotected root.
When that happens, any stimulus like pressure or cold temperatures that contact the root can trigger a painful nerve response.
How Can You Prevent Receding Gums?
Here are a couple of ways to prevent receding gums:
Brush gently – Many people assume that they need to "scrub" their teeth and gums to get them clean, but this does more harm than good. Using light pressure and a soft-bristled toothbrush is crucial for preventing recession. Also, some electric toothbrushes give you feedback if you're using too much pressure, which can be really helpful.
Protect from clenching and grinding – Clenching and grinding is another cause of recession, but a nightguard can protect both your teeth and gums from the impact.
How Is Gum Recession Treated?
Once your gums recede, they won't return to where they were. However, in severe cases, a procedure called gum grafting can be done to return the gumline to its former position.
In mild or moderate cases, the best thing to do is simply prevent the gums from receding further. You can also treat any root sensitivity you may have by doing the following:
Use topical fluoride – Topical fluoride will not only strengthen unprotected root surfaces and prevent cavities, it also puts a protective coating over them so that stimulants like cold or pressure don't reach the nerve as easily. A dentist in Cocoa Beach can prescribe a high fluoride toothpaste to use at home and can also apply a very effective professional fluoride varnish during a checkup.
Use a sensitivity toothpaste – These products contain ingredients like potassium nitrate that can protect the roots. The effects are cumulative, so you may need to use it for 2-3 weeks to notice a difference.
By getting to the root of the problem (no pun intended), you can protect your gums from further recession and minimize any current sensitivity you have.
About the Author
Dr. Gary C. Nawrocki is a general, restorative and cosmetic dentist in Cocoa Beach who understands how important the gums are to his patients' overall dental health. With a focus on prevention and education, he always takes the time to explain how to maintain gum health to help his patients prevent gum recession. If you have any other questions about your gums, he can be reached via his website.