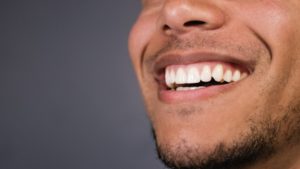 Your teeth are a wonderful creation; they're made up of multiple layers that each serves a unique purpose. The enamel, the outermost portion of your pearly whites, plays an important role in how your smile functions and looks. But what exactly is tooth enamel in Cocoa Beach, and why is taking care of it so essential? Let's talk about these fascinating questions.
Tooth Enamel: A Mineralized Marvel
Tooth enamel is a semi-translucent substance that encompasses the crown of a tooth (the portion that is visible above the gum line). Its exact color varies from person to person; it can be anywhere from a yellowish to a whitish-gray hue. It is made up of various minerals, primarily hydroxyapatite. Enamel is the hardest substance in the human body, and its primary purpose is to protect the sensitive tooth layers beneath it.
To understand why enamel is so important, you have to know a little bit about what it is protecting. Immediately beneath the enamel is the dentin, a yellowish substance that contains tubules. These little tubules connect to the nerve inside the tooth. Therefore, when foods, acids, or hot and cold temperatures reach the dentin, the nerve might become irritated and send pain signals to your brain. Damage to the dentin can also result in serious infections and problems with a tooth's pulp (the innermost layer of the tooth, which contains the nerve).
Protecting Your Tooth Enamel
Although tooth enamel is extremely hard, it is still vulnerable to damage. Once it develops a hole or becomes thin, it cannot regenerate itself. That is why it is so vital that you take steps to preserve your enamel's health for as long as possible. You should:
Avoid sugar and acids. Sugar interacts with bacteria in your mouth to produce plaque, which can eventually lead to cavities. Acids, like those found in soda and citrus fruits, can also weaken the enamel. It's best to enjoy sweet and acidic treats in moderation.
Use a fluoride-containing toothpaste. Fluoride can provide a level of remineralization for enamel, replacing bits of it that get worn away throughout the day.
Floss daily. If food particles and bacteria get stuck between your teeth for too long, you could develop cavities in those tight little spaces.
Stop grinding your teeth. Applying constant pressure to your enamel can wear it down.
Visit your dentist in Cocoa Beach for routine cleanings and checkups. Cleanings remove harmful plaque and tartar from your enamel. If the exam reveals that portions of your enamel are already damaged, restorative treatment can help you regain your oral health.
Your tooth enamel does a great job of protecting your teeth. You should return the favor by taking measures to shield this part of your smile from damage and decay.
About the Author
Dr. Gary Nawrocki has been practicing dentistry for nearly 40 years. He is proud to provide preventive and restorative services to the Cocoa Beach community. If you have questions about how to care for your tooth enamel, or if it is time for your next checkup, contact our office at  321-783-7514.